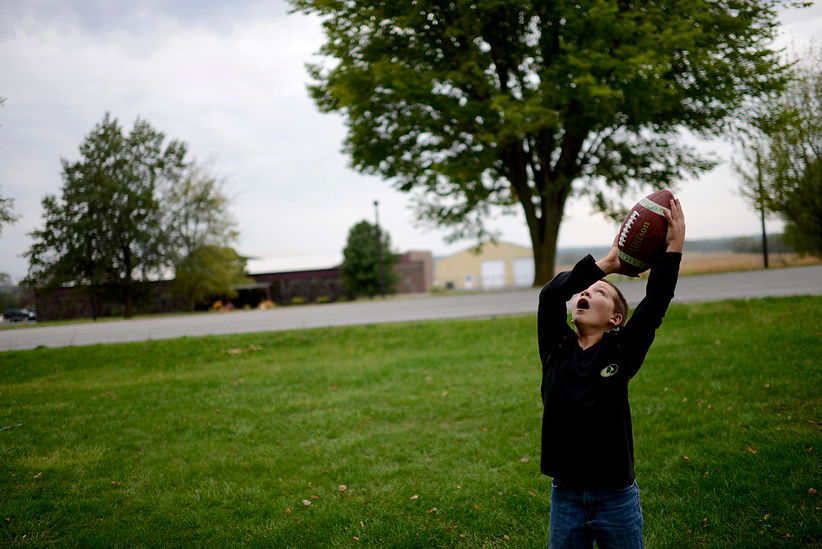 On January 25, 2013 a police officer knocked on the Nichols' Trenton, Mo. home and had news that changed their lives forever. Their son Codi died in a car accident. A mother and father lost their son, a stepsister lost a stepbrother and a brother lost a brother. Luca Nichols, 11, always looked up to 19-year-old Codi and it left him and the rest of the family with a void to fill.

When sign-ups started this year for the Trenton Little League Football team, Luca decided to join to help him get over his loss. Codi had played football all through school.
But Luca didn't want to join alone. He asked stepsister JilliAnn Mathews to join the all-male group: "To make sure I don't get crushed because I'm so small," he said. Their relationship hasn't always been easy, but when Codi was living with them and accepted JilliAnn as a sister, Luca stared to realize the same thing.
About once a month, Luca will have a breakdown, says stepmother Margo Nichols. "He thinks he's the only one going through it," she says, but she adds it's all of them.
"All of us have the dreams about Codi, but Luca takes it to heart."
Story part of the Missouri Photo Workshop